News
how to store inflatable slides

Source: By:wl-inflatable Posted:12-05-2018 Views:
Inflatable slide is a castle appearance shape inflatable play equipment. This is a kiddy rides. Inflatable slide has a lot of lovely shape, which plays an important decorative role. Cute appearance attracted the attention of many children.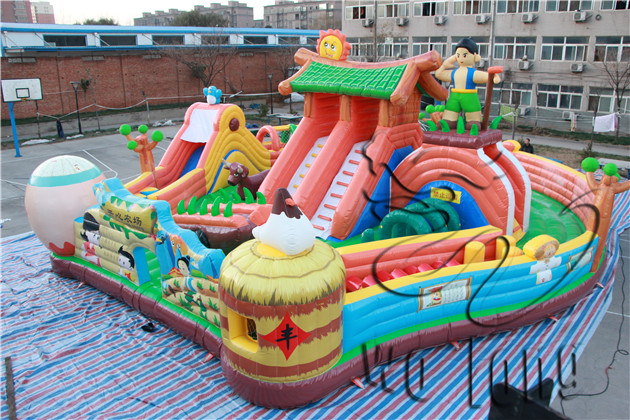 In order to ensure the normal service life of a bouncy castle, cannot be overloaded when kids are playing. Players should be limited. It is recommended for every 3 square to accommodate a child.Inflatable slides have a lot of lovely shape, which plays an important decorative role. Operators should prevent children at play to pull the decorative moulding, prevent a shape from being damaged.
You should pay attention to check whether they has sharp object to prevent children from using sharp objects such as punctured slide.If a slide leakage, Smear glue in breakage and alternate materials. After about 5 minutes until the glue sticky, it will alternate materials and loopholes in place for bonding, the proper conduct squeezing action, wait a few minutes after the vulnerability can be a good complement.
If you have a big backyard then you may take into account the giant inflatable slide, but if need one thing smaller sized then inflatable small bouncer is equally as fun.The age of your young children should also be regarded as some inflatable water slides are greater for older youngsters, whereas youthful kids like to have a wading pool to splash about in as properly.