News
how to choose inflatable castle

Source: By:wl-inflatable Posted:12-04-2018 Views:
The castle is originated in ancient times, which has a long history in early period of European middle ages that used to combat defense, the new morden children's inflatable castle is to let kids experience the ancient, and its beautiful looks and rich model attract visitors deeply.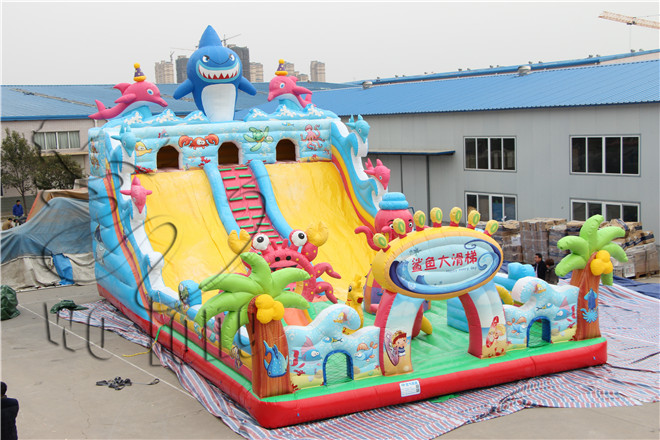 Children's inflatable castles on the market at present is mainly adopt environmental protection net PVC material made by heat-sealing machine, sewing machine auxiliary. Because people are now living standards rising, demand for entertainment also gradually increased, thus stimulates the amusement market expansion, the domestic many amusement equipment manufacturers have arisen. How to chooose in so many amusement manufacturers? The writer advise buyers to choose the normal manufacturer, which has a certain manufacturing history in inflatable toys.
Zhengzhou wolong amusement equipment co., LTD has 18 years of children's inflatable castle production history, no matter in the aspects of product process, structure, or production details has accumulated rich experience , led dozens of operators become rich. Zhengzhou wolong standing 23 years and advancing step by step till today, leading the inflatable castle industries in domestic manufacturers, which is by no means of luck but strength.  
The development of Zhengzhou wolong's children inflatable castle always stand in the angle of the operators and play the crowd to design, to avoid the operator for the product quality problems that delay the business. Stylish, elegant and bright colors have an invisible appeal to children, such entertainment not only play the crowd, at the same time also let operators business progresses day by day. In numerous manufacturers of children's inflatable castle put together of the time, the advantage of wolong's product will appear!